Message from the President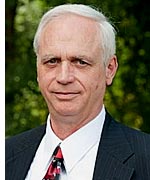 We sincerely appreciate your interest in SLIPIT products and trust you'll find the answers to most of your questions on this website. We're proud to be an American manufacturing business. We make a high quality, effective, nontoxic, worker-friendly line of specialty lubricant products for industry and home applications. We are also proud of the value our products represent. Our products can save you time, wear, and money through longer maintenance intervals. We work hard to make your work easier and safer.
Perhaps the most gratifying part of my job is reading the feedback about our products from the people that use them on a daily basis. Some of our customers, like Otis Elevator, have been using SLIPIT products for over 60 years. Others that have just discovered SLIPIT write us of their appreciation. We hope you'll tell your friends, business associates, and us about your great experiences with our products.
There are some pretty exciting changes going on at SLIPIT. For example, we have this newly formatted website. We would like you to give us a try and pass the word. We'll keep you posted on the other changes if you will kindly fill out the brief information form on this site.
I'd also like to extend my personal thanks to our loyal SLIPIT customers and distributors.
If you have any further questions, please contact us. You have my personal assurance that we'll do everything we can to establish a valued working relationship.
Thank you.
Sincerely,


Alan Van De Bogart
President, SLIPIT Industries